Our charity for 2014 is SCOTTIES LITTLE SOLDIERS
Scotty's Little Soldiers is dedicated to supporting the children of men and women killed while serving in the British Armed Forces.
The charity provides Christmas and birthday gifts, treats, trips and activities for the families of the fallen as well as enabling them to use the charity holiday lodges. 
You can find out more by clicking here
Once again the NSFC were invited by the BBC to support Children in Need - from Historic Cambridge.
Here's to having fun, Making kids smile and raising heaps of cash for the kids.
This is the NSFC..... this is what we do !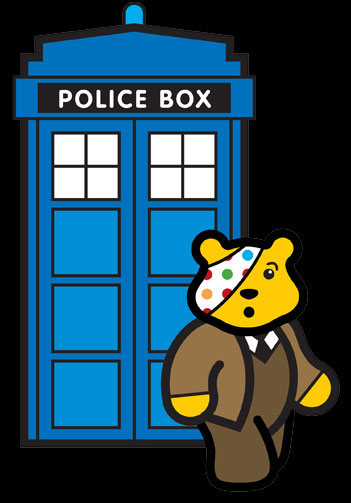 One of our charities for 2013 was the local charity NELSONS JOURNEY.
Nelson's Journey is a charity dedicated to supporting bereaved children and young people throughout Norfolk.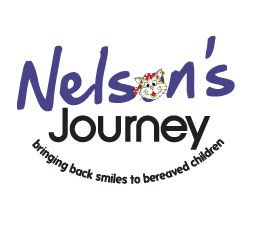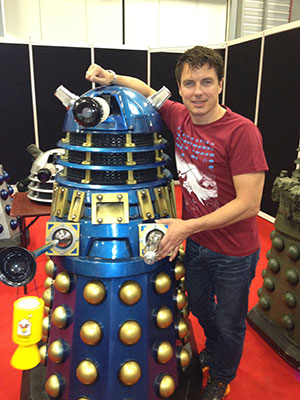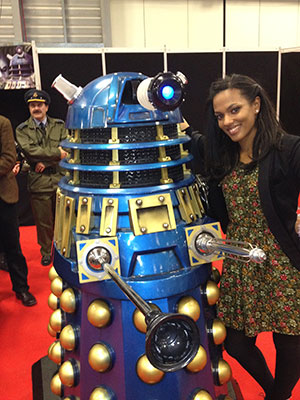 John and Freema get up close and personal with Dalek Winston at The Greatest Show in The Galaxy
NSFC DONATE TWO RECLINING CHAIRS TO CANCER PATIENTS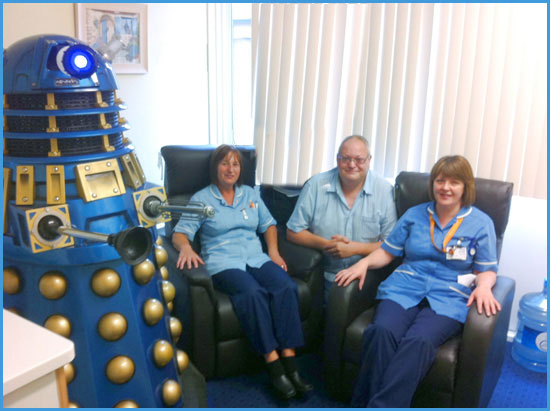 The Norwich Sci-Fi Club were proud to purchase and donate two reclining chairs to the Priscilla Bacon Lodge in Norwich for the families of Cancer patients there to use either in their Day-Room or by the patients bedsides.
Both chairs were reclining armchairs and in leather making them easy to clean for the Nurses there and one was an electric recliner.
Dalek Winston then visited some of the wards to say a hello to some of the patients.
Here are a few videos taken at THE GADGET SHOW at the NEC 2011 showing Dalek Winston and some of the other Daleks and character lookalikes that attended having a fantastic time entertaining the crowds.
Dalek Winston was there supporting The Charity Dalek Squad.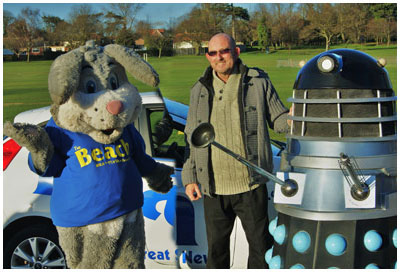 Cheque handover to THE BEACH FM RADIO by members of The Norwich Sci-Fi Club for £1550.00
in aid of the charity Help an East Coast Child.
NSFC Hands over £5000 worth of charity donations.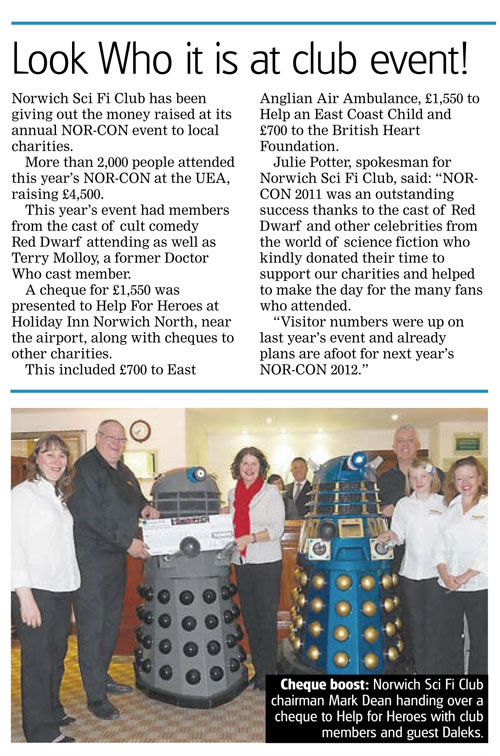 The NSFC were exceptionally pleased to hand over the following cheques to the charities we support. We would also like to thank the Manager & Staff of the Holiday Inn Norwich Airport for their help and assistance with the cheque handovers.
A big thank you also to the kindness and generosity of the many people who donated towards these charities and who also attended NOR-CON 2011.
See the Norwich Sci-Fi Club out and about in the remainder of 2011 and in 2012. Thank you all once again.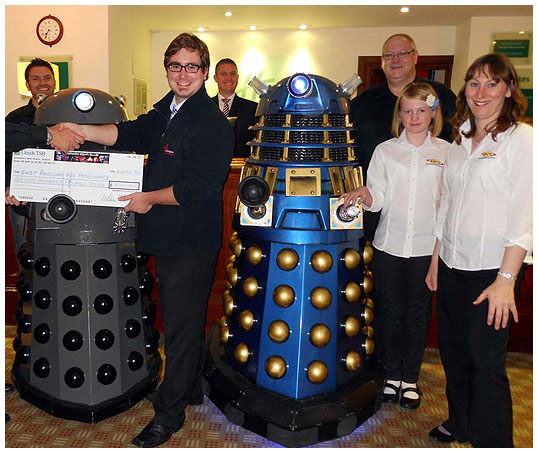 Cheque handover for £700-00 accepted by East Anglian Air Ambulance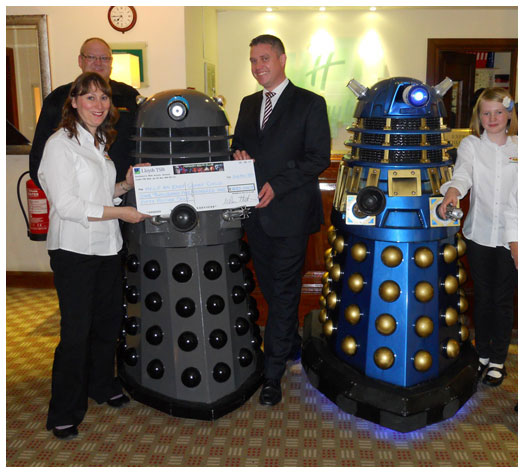 Cheque handover for £1550.00 accepted by Mr Devin Gross on behalf of Help an East Coast Child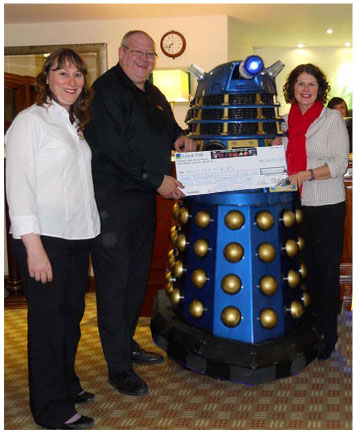 Cheque handover for £1550.00 to Help for Heroes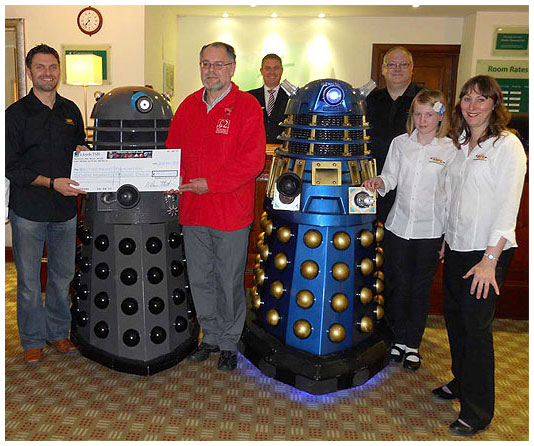 Cheque handover to Mr David Johnson for The British Heart Foundation for £700.00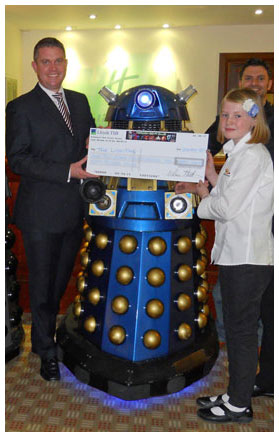 Mr Devin Gross accepts a cheque on behalf of the Big Cat Rescue Trust.